Sea of Thailand, we can travel in all seasons
November 27, 2020
Sea of ​​Thailand, we can travel in all seasons. In the winter like this, we see many people only go to travel to the mountains but we see a lot of people and feel chaotic, so we want to go on a relaxing trip. If so it is like this, we should go to the sea, do we? Because of the Thai sea, we can travel in every season and travel to the sea in winter may get a different atmosphere from the summertime.  But there is any sea that is suitable to visit during a time like this or not.  Let's have a look!
Sea of ​​Thailand, we can travel in all seasons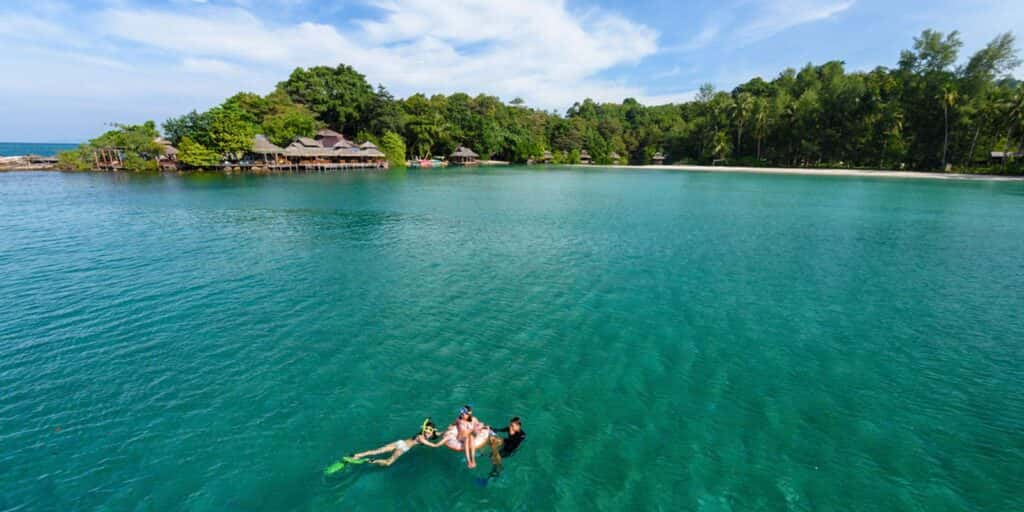 Koh Kood(Kood Island), Trat Province
Do you know the best time to visit Koh Kood is from mid-November to May?  Because it is the time of the beautiful sea and the clearest water which besides the beauty of the sea at Koh Kood,  there are also many other attractions such as Klong Chao Waterfall, Giant Tree, Huang Nam Khiew Waterfall, Battle Ship Mountain, and a small fishing village like the Ban Ao Yai community.  You can say that you can feel the soft sand, clear water, and many other attractions of the Andaman of the Eastern Sea without getting bored!
---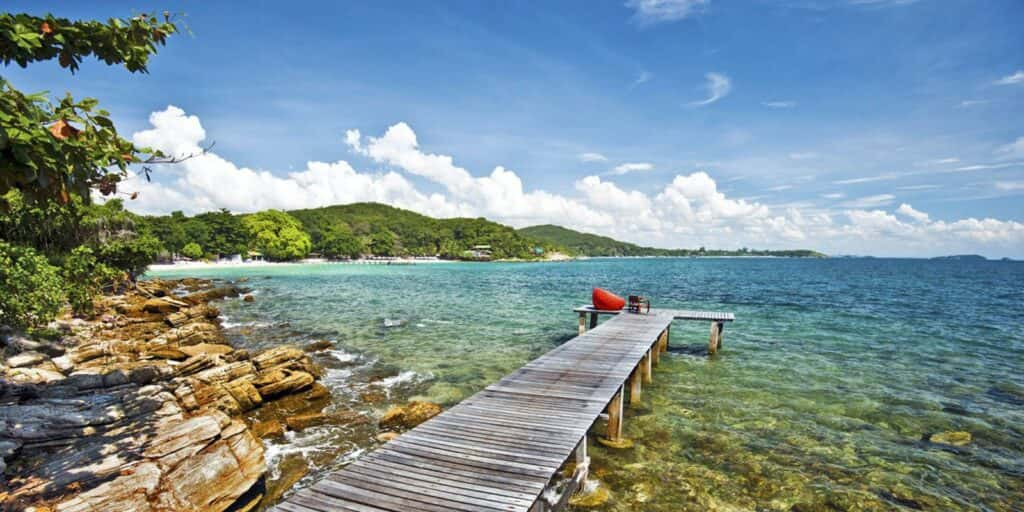 Koh Samed(Samed Island), Rayong Province
Escape from the mountains to see the bright color seawaters and the clear sky, travel to the beach not far from Bangkok at Koh Samed, Rayong, where there are easygoing beautiful beaches, liveliness, bustle, and colorful night parties, including accommodations to chill out with a private atmosphere.   For anyone who likes to enjoy water activities on Koh Samed, there are many water activities for having fun whether it is diving to see the beautiful corals, look the stunning views or watch the spectacular sunset.  As for the popular activities at night, there is squid fishing, and catching squid by the nets as well as popular highlights like watching the fire show.
---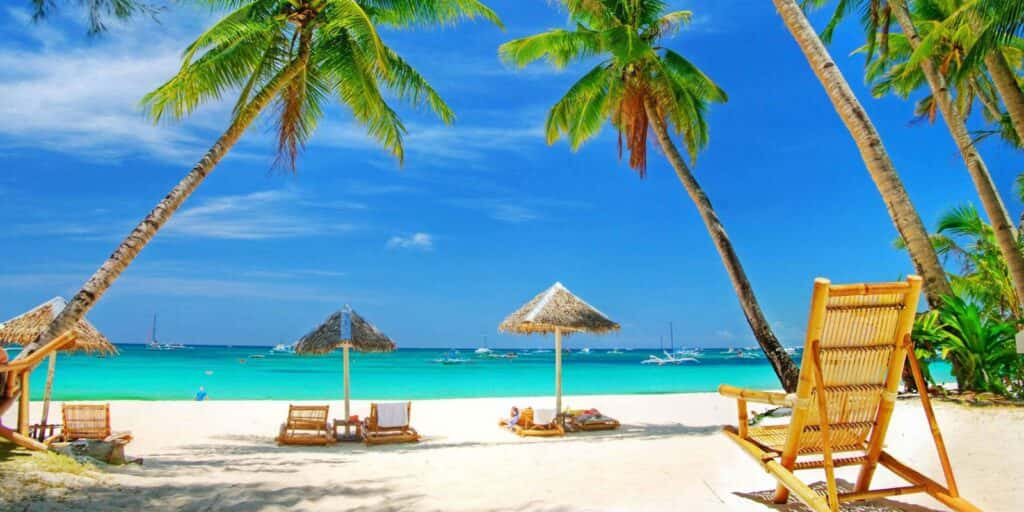 Koh Chang, Trat Province
Another beach trip that can be visited even in winter is Koh Chang, Trat Province, where the most attractive season is in October – April.  You are able to journey comfortably from Bangkok.  If anyone likes the bustle and fun, you can come to travel to Koh Chang on the west side, for those who like to relax in a quiet and private way, Koh Chang on the east side is a great place to check in the most.  There are many tourist attractions on Koh Chang, including sandy beaches such as Klong Prao Beach and Kai Bae Beach. You can also go snorkeling to see the beautiful corals or squid fishing at night is super fun.
---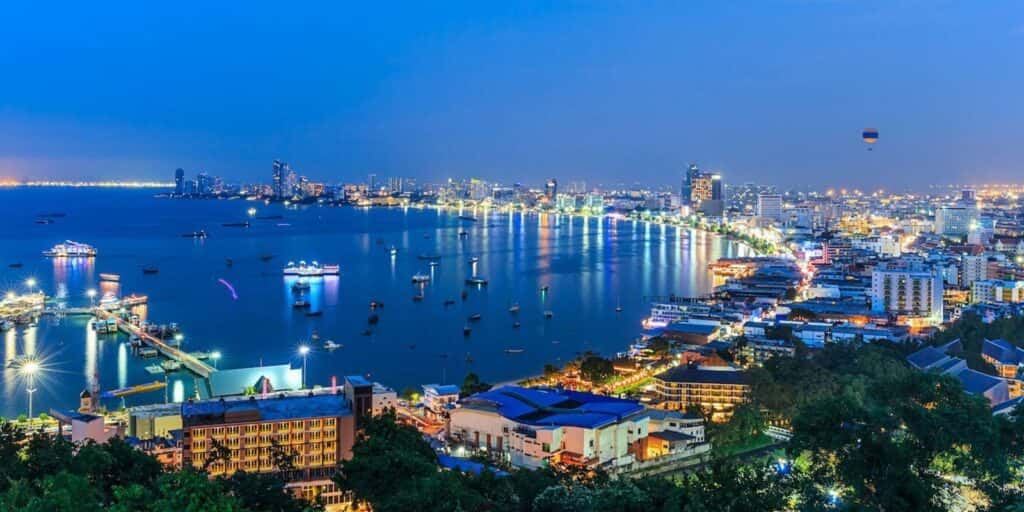 Pattaya, Chonburi Province
No matter how many seasons have passed, Pattaya beach trip is always a popular destination. Because it is not far from Bangkok and easy to travel.  Pattaya makes sense that it is always vivacious from the sea. You will come only for one day trip or sleep for a night, there are many beautiful accommodations to choose from a variety of prices. Going to the island at Koh Lan, swimming, boating, sightseeing, visiting sheep farm, ice city, museum, viewpoint, floating market, or chic cafes,  in Pattaya is also many completed these attractions.  It can be said to meet the needs of people who like to travel the most.
---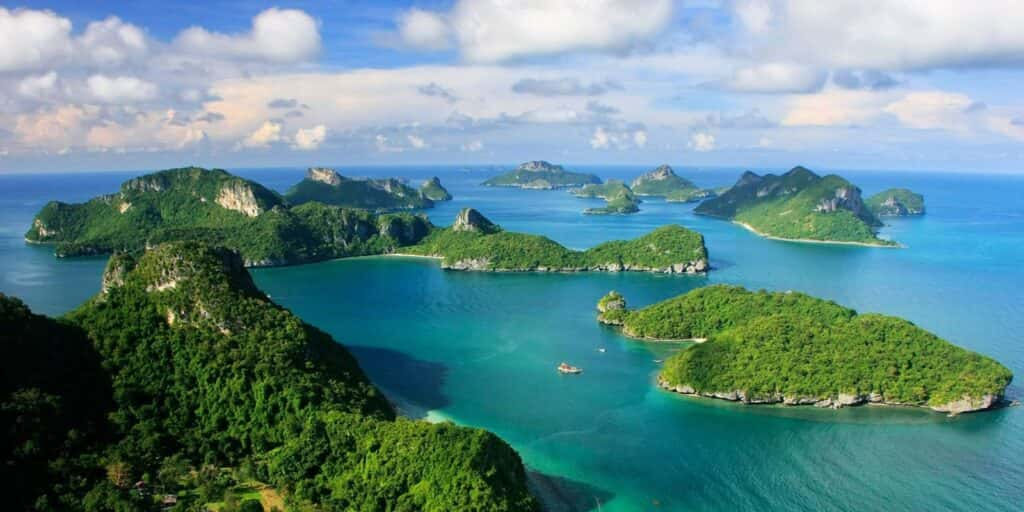 Koh Samui, Surat Thani Province
Escape from the mountains to travel the sea, stick on the island that is the most popular destination for both Thais and foreigners at Koh Samui, this place that makes anyone addicted. If you want to know, we will tell you all of the beauty of the sea, the excitement of the party at night, various water activities, or if anyone wants to sunbathe in a private and secluded atmosphere, at Koh Samui has a peaceful corner where you can escape to relax as well. In addition, on Koh Samui there are waterfalls, temples, a Tiger zoo, and other splendid landmarks where you can also stop for check-in in many places as well. Things to do in Koh Samui.
---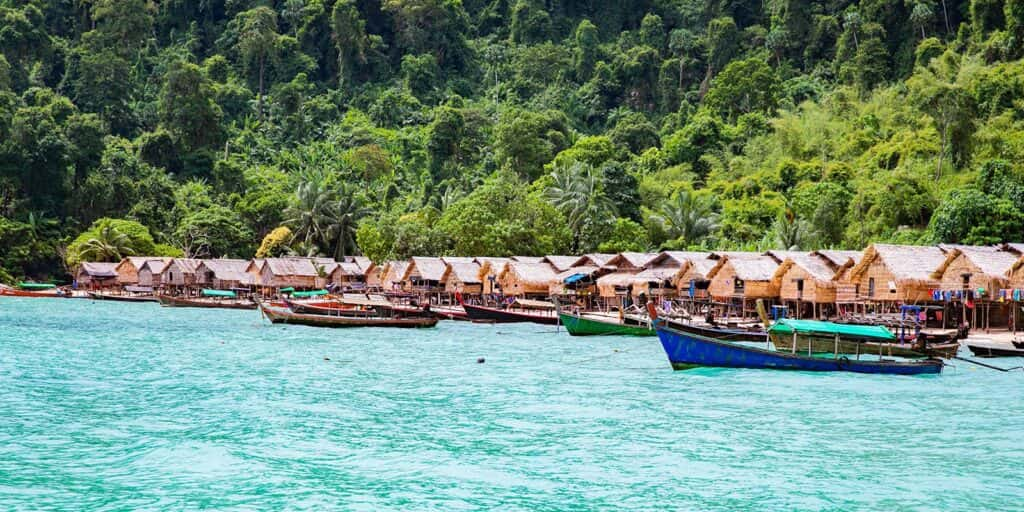 Surin Islands, Phang Nga Province
Travel to the sea at Surin Islands, Phang Nga Province, if anyone who likes beautiful beaches, clear water, many corals, this Andaman sea coast is a must-see. Because there is an abundance of nature, you can see crabs or small shells take a closer walk along the beach. You can take a boat trip to see the islands, corals,  fish, and rare marine life from the boat. You can also sit and watch the sunset, take a walk along the nature trail on various bays, including the Morgan community folkways. Ready to buy souvenirs that you like and enjoy simple happiness when travelling here.
Tour programs related to Surin Islands.
---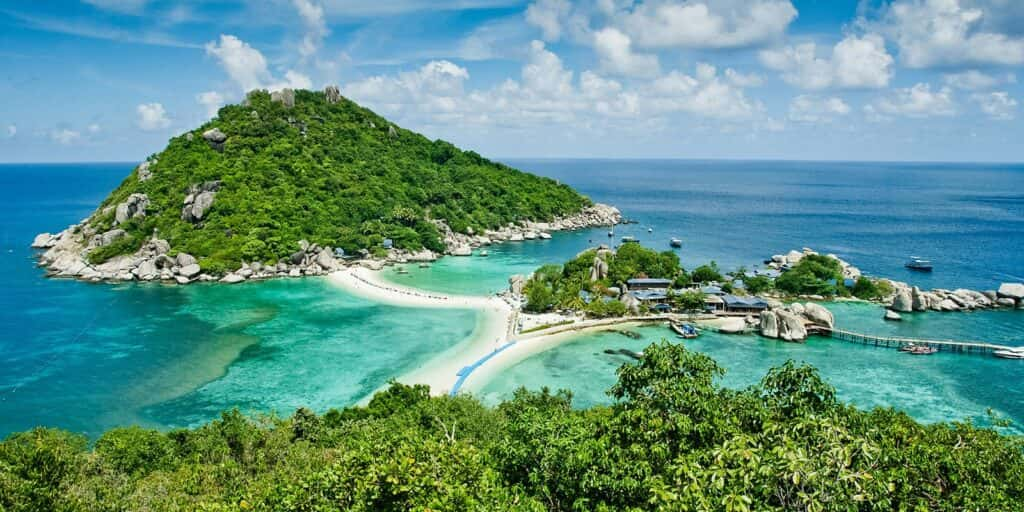 Koh Tao, Surat Thani Province
Another famous tourist attraction in Thailand, if anyone wants to visit the sea, they should come here once, that is Koh Tao, Surat Thani Province.  This is a place called a paradise for divers who can visit all year round, especially during the months of February to April that is the best time to visit. If asking what this place has? There are many beautiful viewpoints, crystal clear water, many beautiful beaches, as well as fun activities, either riding a motorbike or ATV driving around the island, fishing, kayaking, sunbathing, swimming, taking pictures, including diving which here is one of the top 10 most beautiful dive sites in Thailand. Things to do in Koh Tao.
---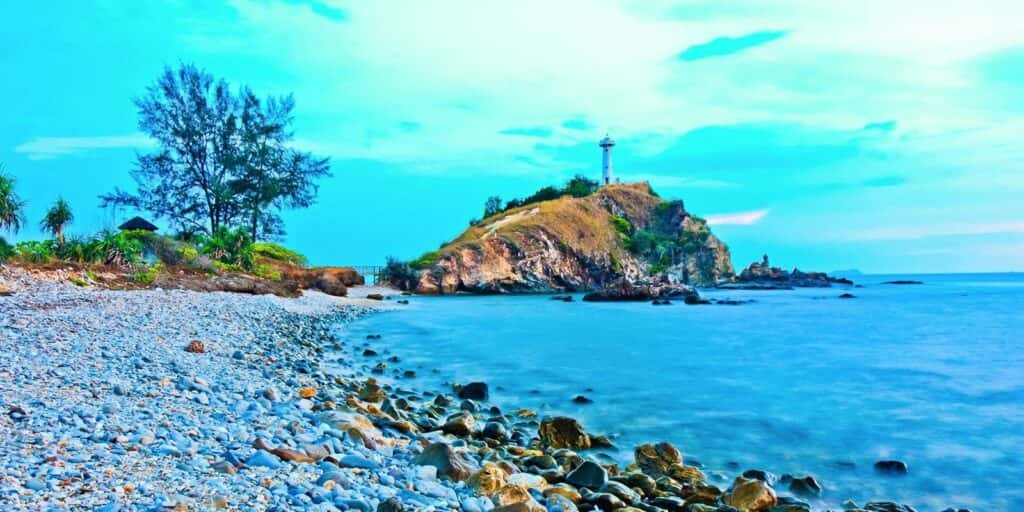 Koh Lanta, Krabi Province
Do you know Koh Lanta, Krabi, is a place that has been rated by tourists among the top 10 most attractive islands to visit in the world? So how can we miss out on visiting the sea here? The best time to visit Koh Lanta is from October to April where the sky is clear and the seawater is turquoise.  You can enjoy activities such as snorkeling, swimming in waterfalls, walking along nature trails, take a boat trip to see the island, kayaking, visit the cave and see the old town. I can say that it is fun and impressive certainly. Things to do in Koh Lanta.
Articles related to Sea of ​​Thailand, we can travel in all seasons.
Articles of other places you might be interested in: Phuket  Krabi  Koh Samui  Koh Phi Phi  Khao Lak  Koh Lanta  Bangkok