Surat Thani, the charming city of hundred islands
January 06, 2021
Surat Thani is another popular tourist destination province in the south because it has beautiful nature both on the mainland and underwater. There are many famous islands such as Koh Phangan, Koh Tao, Koh Nang Yuan, Ang Thong Islands(Mu Koh Ang Thong), and Koh Samui, until getting the name "Muang Roi Koh( The city of hundred islands)". And also has an area of tropical rainforest that is rich in various plants, many rivers, and various kinds of wildlife. In addition, Surat Thani is also fully equipped with complete facilities, transportation is convenient, you can go by car, train, boat, as well as plane. Therefore, this city has become one of the main important destinations of the Gulf of Thailand which attracts many Thai and foreign tourists coming to visit.
Surat Thani, the charming city of hundred islands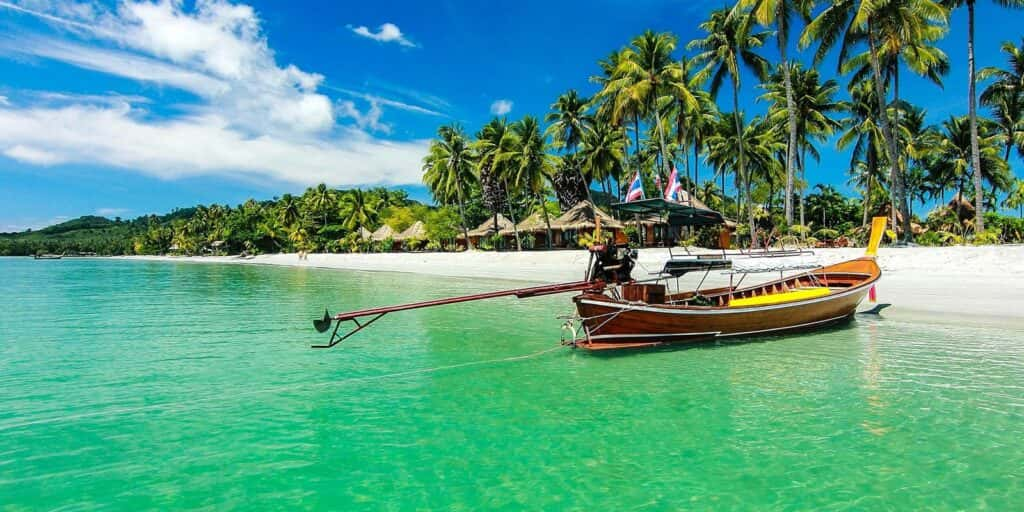 Ang Thong National Marine Park Or popularly known as Mu Koh Ang Thong is one of the main destinations for travelers who like the sea and love to see the underwater beauty.  This marine park consists of more than 40 islands, such as Koh Wua Ta Lub, Koh Mae Koh, Koh Sam Sao, Koh Hin Dab, Koh Nai Phut, and Koh Tai Plao, etc. Most of them characterized as steep limestone mountains.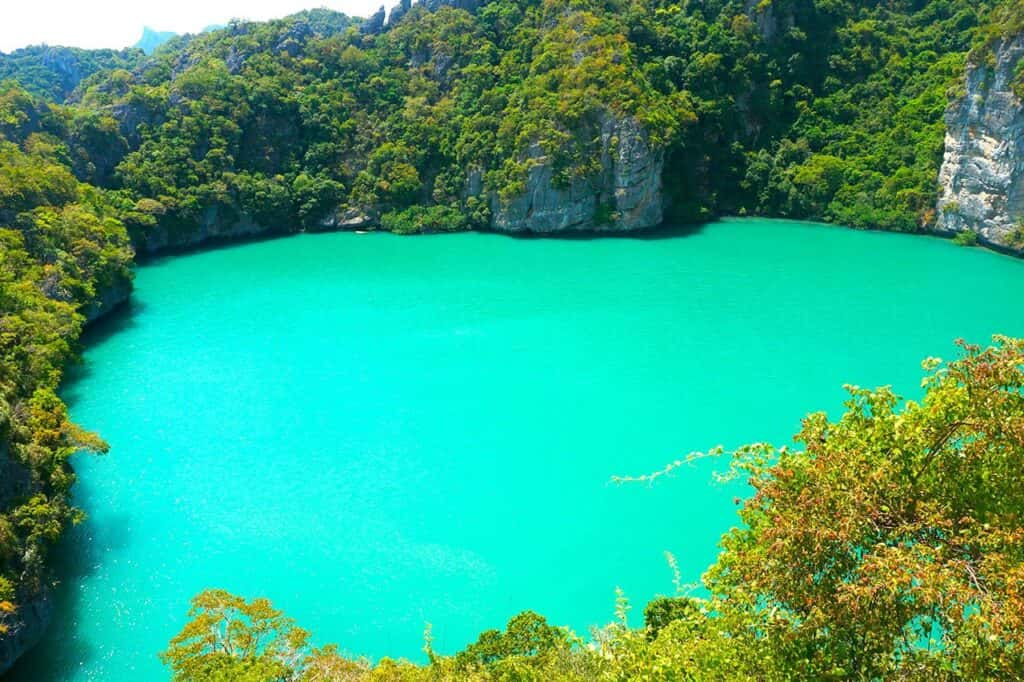 The highlight of a visit to Mu Koh Ang Thong is to go up to the viewpoint on the top of the mountain of  Koh Wua Ta Lub which offers 360-degree views of the nearby islands and a visit to the beauty of the emerald green sea surrounded by mountains at Thalay Nai, which is in the area of Koh Mae Koh, you will definitely fall in love with these islands for a long time.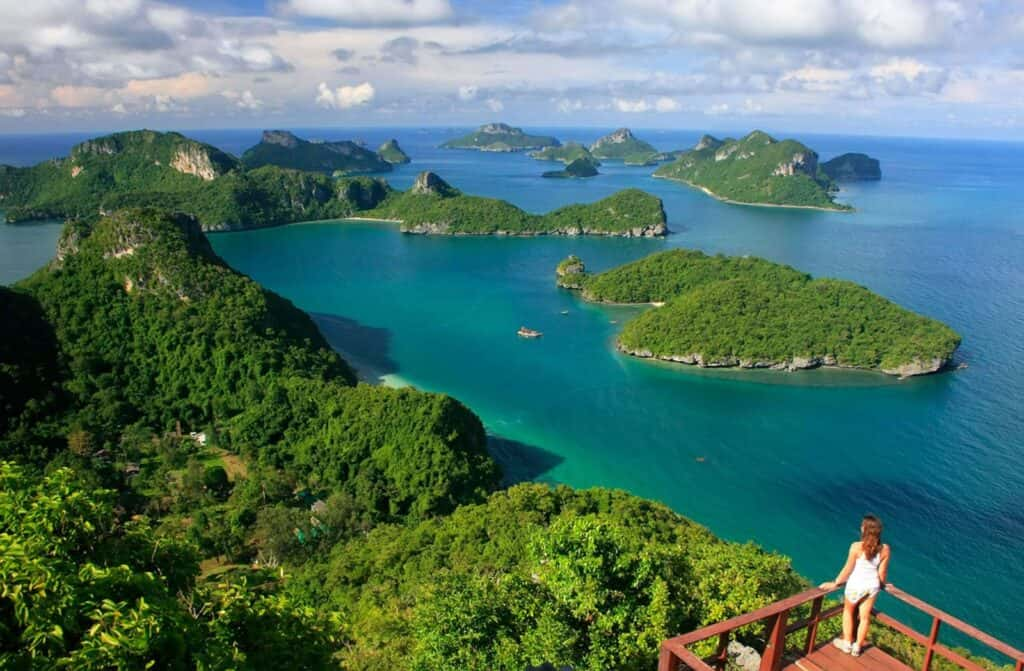 One of the best experiences of visiting Ang Thong National Marine Park is kayaking. Kayak along the shoreline of islands and limestone islands to a small cave area or even a hidden lagoon surrounded by limestone rocks.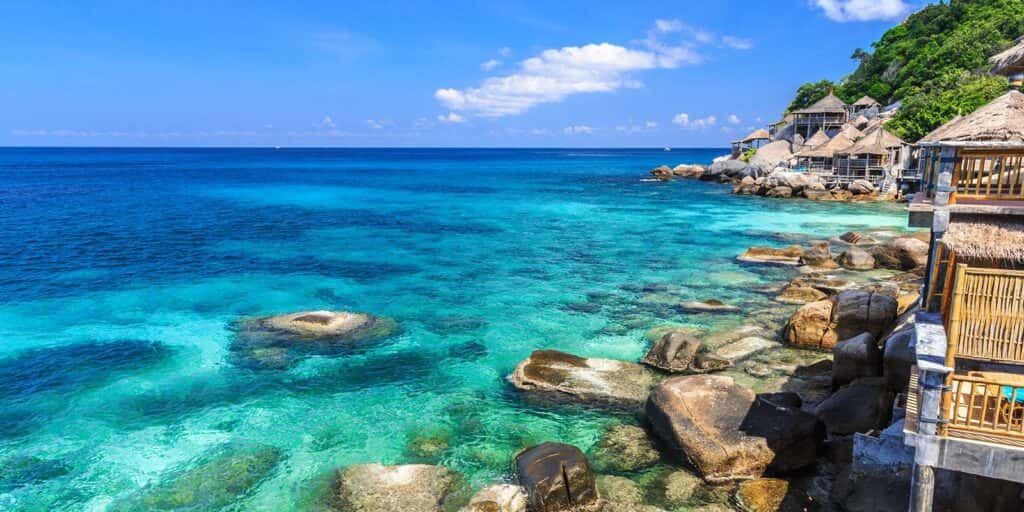 Koh Tao, another destination that travelers praise as the magnificent jewel of Surat Thani Province and reputed to be one of the best and most beautiful diving spots in the world which is abundant with coral reefs, fish, and various marine life.  Whether you enjoy scuba diving or snorkeling, you can experience the beauty of the underwater world as well.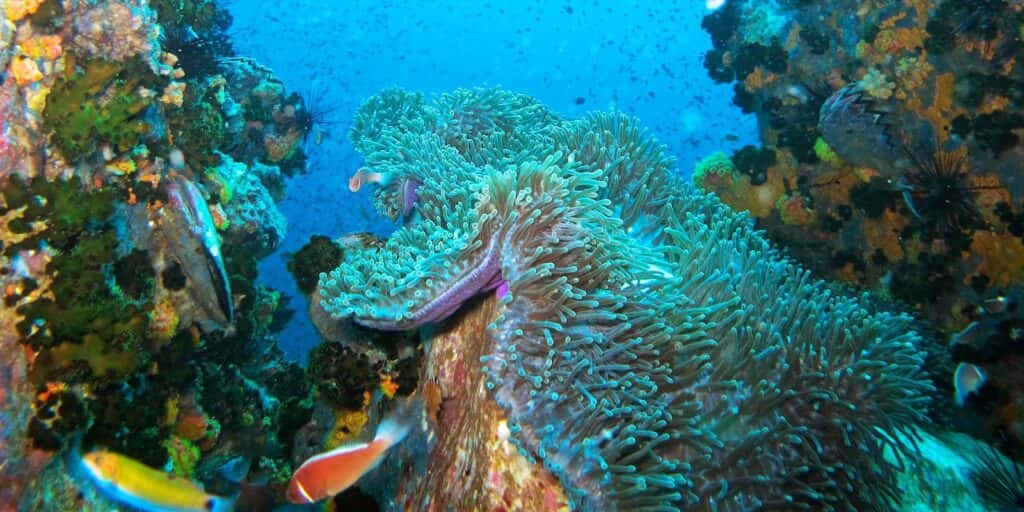 Not only is the famous island but Koh Tao also has beaches that are beautiful fine white sandy beaches interspersed with strange rocks as well.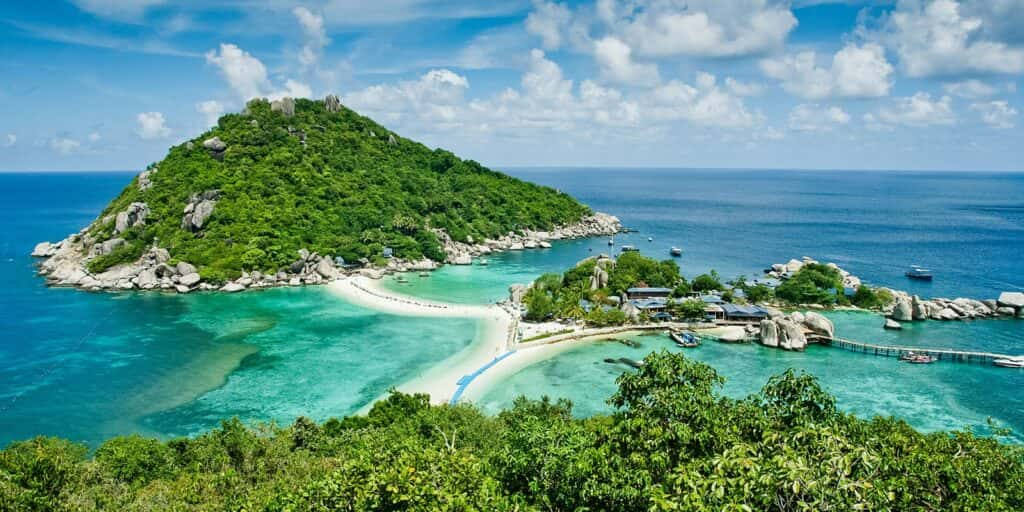 At the North of Koh Tao is also the location of the equally famous island like Koh Nang Yuan which many people say is like a turtle tail with a small size and located at the end of the island. Koh Nang Yuan consists of 3 small islands that are connected by white sandbanks, which look like private beaches to 3 bays suitable for swimming, snorkeling, watching fish, and corals.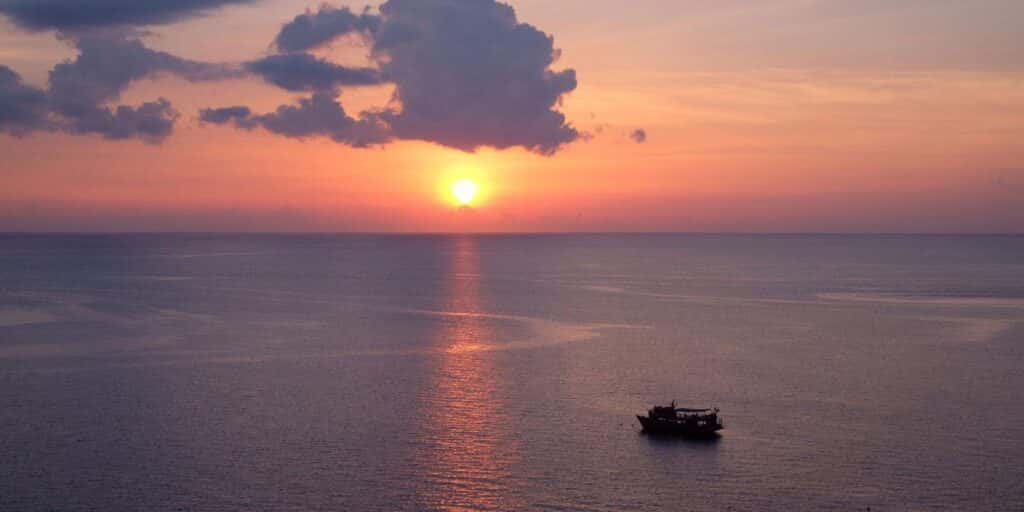 Here also has a beautiful viewpoint and has a distinctive identity that you can watch the sunrise and sunset on the same beach. End of the trip by changing the atmosphere from the sea, let's go on a boat trip to the dam or a jungle trekking trip to the mountains is better.
Khao Sok National Park covering the largest and most important tropical rainforest of the South that has high biodiversity.  It is rich in many kinds of flora and fauna both rare and endemic plants or animals.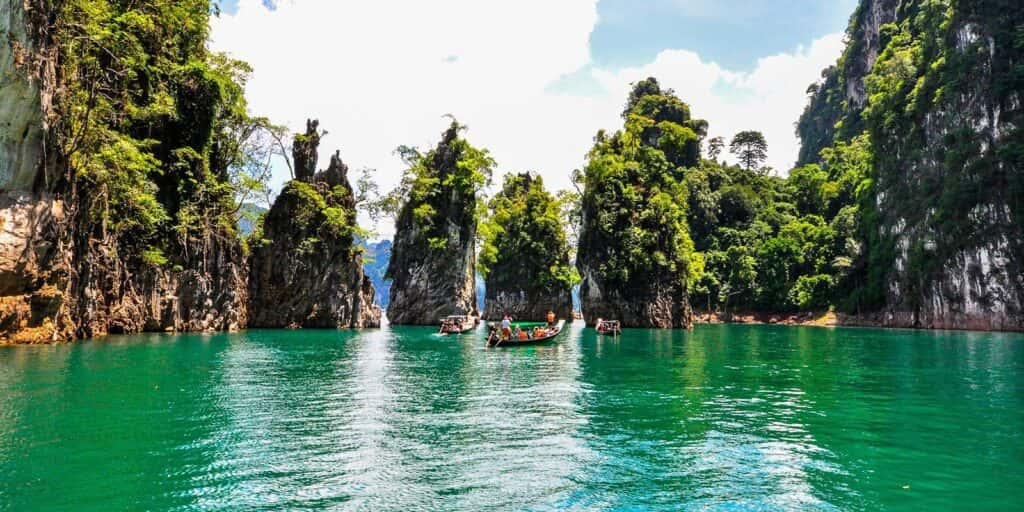 Not only that but also within the parking area is the location of Ratchaprapha Dam or Cheow Lan Dam, one of the most outstanding attractions of Khao Sok with beautiful scenery of emerald green water surrounded by steep limestone mountains similar to the Guilin city of China, so it is the origin of the nickname Guilin of Thailand.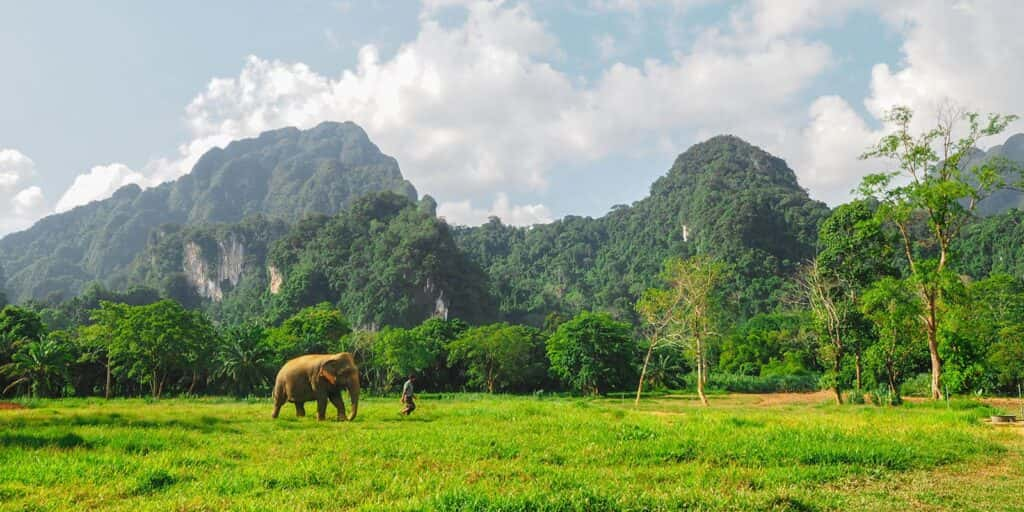 Surat Thani also has many interesting attractions both arts and culture, festivals and traditions, including food. Who believe that if you have tried to visit and touch  Surat Thani once, you will definitely be fascinated by this city of hundred islands.
Articles related to Surat Thani, the charming city of hundred islands.
Articles of other places you might be interested in: Phuket  Krabi  Koh Samui  Koh Phi Phi  Khao Lak  Koh Lanta  Bangkok